Development Associate - FILLED!
We are excited to have KELSEY CELEK as our new Development Associate! Celek will serve as a key member of the team and will be responsible for ensuring the Art Center has the necessary resources to provide for an expanding public profile and growing programs as they work towards the celebration of their Centennial Anniversary in 2023.  Working with the team she will also plan, organize, and coordinate all the Art Center's unrestricted and restricted donations. The Art Center plans to heavily invest in Kelsey through ongoing professional development opportunities to provide her with the resources to be effective and cultivate her to grow in the position and become a long-term member of the team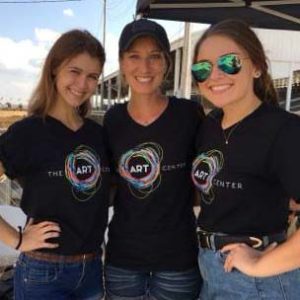 High School Summer Employees
The Quincy Art Center has been granted the Illinois Arts Council Summer Youth Employment in the Arts Project Grant and is seeking high school students to apply for two paid summer student employee positions! Students currently enrolled in high school and 2019 graduates are eligible to apply. Applicants should be interested in pursuing careers in the visual arts or art education.This project is funded by the Illinois Arts Council, a state agency.
Applicants must commit to the entire ten weeks.  The Student Employee positions are scheduled for June 4 – Aug 9, 2019 at 20 hours per week.  Compensation is $10 per hour. Download the 2019 High School Summer Student Employee Application and Job Description.
Applications are due on Tuesday, May 21, 2019. To apply, please send a completed application form to: Quincy Art Center, ATTN: Summer Youth Employment in the Arts Project, 1515 Jersey St., Quincy, IL 62301. You may also email your application to Kayla Obert, Director of Education and Volunteers at kobert@quincyartcenter.org.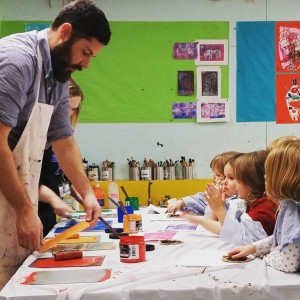 Children's Class & Workshop Instructors 
Anyone with personal or professional expertise in a particular subject of art may be considered to teach an adult workshop or class.  Instructor pay will be determined by enrollment and is explained in detail at the end of the form. 
Special Program Instructors
Anyone with long-standing (5 - 10+ years) professional experience in the field of art may be considered to instruct a special program.  A special program could be an in-depth workshop, demonstration, lecture, group activity or a combination of such events.  Evaluation criteria will include artistic merit and teaching experience. 
To be considered please send a proposal form, short biography and resume to:
Quincy Art Center, 1515 Jersey Street, Quincy, IL 62301, or 217-223-6950 (fax) or kobert@quincyartcenter.org.  For questions call 217-223-5900.
When all necessary information is received your proposal will be reviewed.  The instructor will be contacted on the proposal's status of approval.  When a proposal is approved the QAC will begin the marketing process.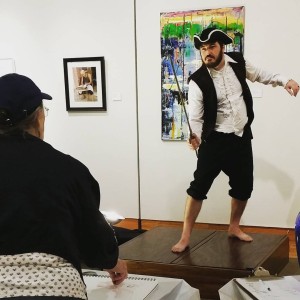 Modeling
Mondays 6 - 8 p.m.  |  August - April 
College Internships
The Quincy Art Center has college-level internships available in multiple areas of interest. These areas include Education, Exhibitions, and Marketing. To see internship descriptions, please download the corresponding documents below and return to the Quincy Art Center.
---
"I was welcomed to the Quincy Art Center in June of 2015 as the Communication Intern. My duties included posting daily on social media, creating and reviewing press releases, taking pictures of various events and openings, and occasionally earning the opportunity to be interviewed by the local media. The welcoming and fun culture of the Quincy Art Center made my experience as an intern unforgettable. I was encouraged to ask questions and given more opportunities to learn new things and to strengthen my skills. The staff showed me every day their passion for art and creativity, while always remaining optimistic, encouraging and supportive. The time I spent at the Quincy Art Center has taught me so much, I don't think any other experience would have pushed me to pursue my passion. I have a deeper understanding of the field of Communication and applicable experience." -Courtney Gear, 2015 Communication Intern, is shown leaving her hand print.
The policy and intent of the Quincy Art Center is to provide equal opportunity for all persons regardless of race, color, religion, national origin, marital status, political orientation, affectional orientation or gender identity status with regard to public assistance, disability, sex, or age.