Outreach & Collaborative Efforts
The Quincy Art Center partners with many different community organizations to provide hands on art activities and raise awareness of the arts in our community. Last year, 1,915 individuals were served through outreach events such as the Art For Everyone Area at Q-Fest. (left)
Want to have art activities at your event? Find out more!
Community Beautification
The Art Center strives to make our community a more beautiful place to live! The Community Planter Project enhanced the visual experience for residents and visitors in the downtown historic district. The Quincy Art Center, Q-Fest, The District, and Home Depot worked together to bring this project to fruition!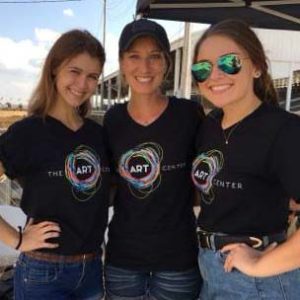 Thank you to our community partners!
4HAdams County Fair
Arts Quincy
Bailey's Coffee & Fudge
Baptist Church Back to School Fair
Blessed Sacrament School
The Budding Artist
Chaddock
City of Quincy
Culver-Stockton College
The District
For Home and Her
Fourth Street Warehouse
Gray Gallery at QU
GREDF
Hannibal Arts Council
Hannibal LaGrange University
History Museum
Historical Society of Quincy & Adams County
Hy-Vee Market Cafe & Bar on Broadway
Illinois State University
Joe Conover Studio
John Wood Community College
Mabee Art Gallery at Culver-Stockton College
Potter & Vaughn
PTA Reflections
Quanada
Quincy Arts Festival
Quincy Chamber of Commerce
Quincy Community Theatre
Quincy Convention and Visitors Bureau
Q-Fest
Quincy Medical Group
Quincy Museum
Quincy Park District
Quincy Public Library
Quincy Public Schools
Quincy Reginal Airport
Quincy University
Rokusek Design
Steven Stoll Studio
St. Dominic School
St. Francis School
St. Peter School
Truman State University
University of Illinois Urbana-Champaign
Volunteer Lawyers and Accountants for the Arts, St. Louis
YMCA