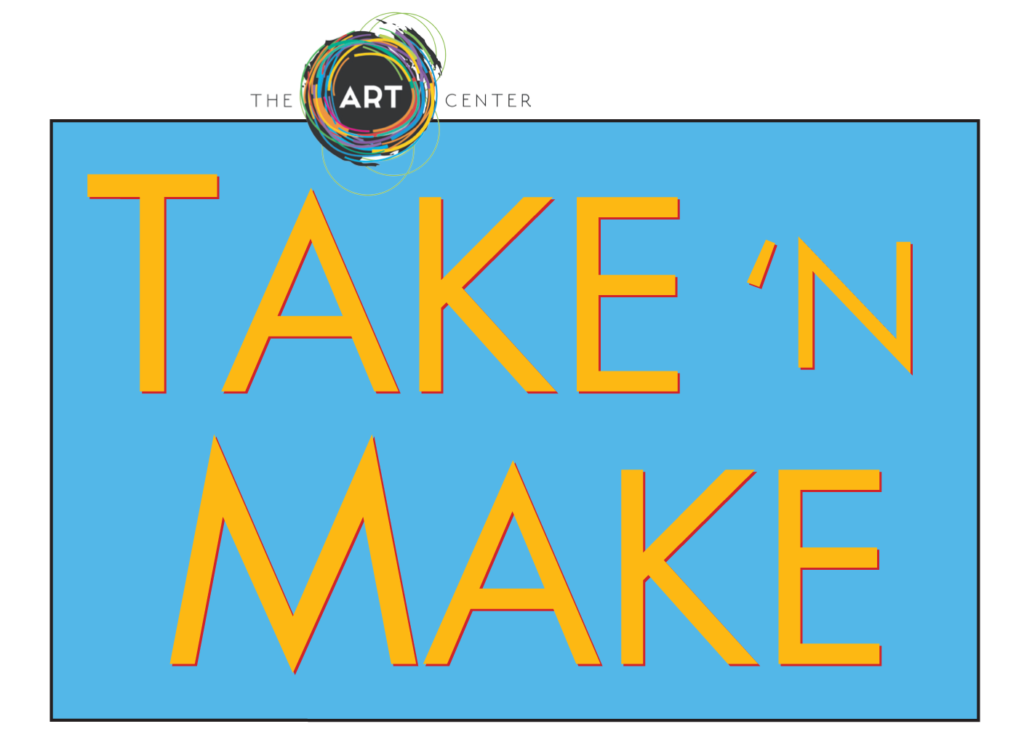 Beginning May 2019, The Quincy Art Center will be running Take 'N Make, a "stay at home fundraiser" benefiting the Art Center.
What is Take 'N Make? With a donation of $100 to The Art Center, donors will receive a Take 'N Make Kit which includes one 4x4 canvas, paint brushes, paint, and endless possibilities. With the kit, participants can create an original work-of-art that expresses how art has impacted them. When it comes to materials to use, don't be afraid to "think outside the box." This is a fun way for our donors to support the Art Center while they stay at home and create. Participants may also gift a kit to an artist, young or old. We all have a story of how art has impacted our lives, this is an opportunity to come together to share those stories as a community.
Your donation helps the Art Center provide opportunities for growth and appreciation of the visual fine arts through exhibitions and education programs in our community.
When you TAKE a kit, you MAKE this happen! $100 provides the funding for twelve and a half hours of educational opportunities per scholarship student, tour and hands on opportunities for over 30 students, or provides a hands-on art activity and Art Center instructor for 7 hours of outreach services throughout Quincy's 50-mile radius.
A limited number of kits will be available May 15 – June 15, 2019.
Come be a part of the big reveal! Participants will return their finished canvases to the Art Center by August 24, 2019 to be included in the Art Center's Permanent Collection and Student & Instructor Exhibition. All are welcome to see the big reveal of the art-works created during the opening reception, Friday, September 13, 2019. Works will be on display through November 8, 2019, including during ArtFest, Saturday, September 21.
For more information or to donate and receive a Take 'N Make kit, email Kelsey Celek at kcelek@quincyartcenter.org, visit the Art Center located at 1515 Jersey St. in Quincy, Illinois, Monday – Saturday, 9 a.m. – 4 p.m., or give us a call at 217.223.5900.
The Art Center is a non-profit art museum celebrating visual arts since 1923.
AND YOU HELPED!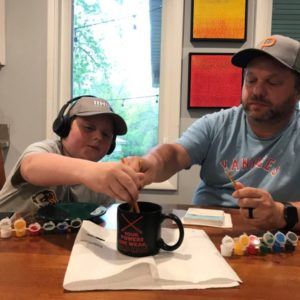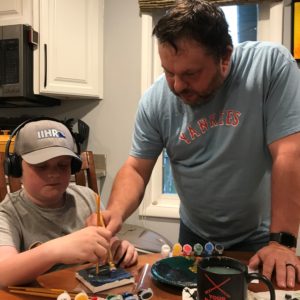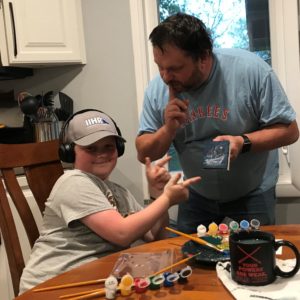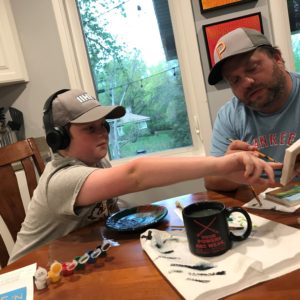 Visual arts are part of my family's identity and it started when my husband was young. Paul was sick often from allergies and asthma as a child. There were times when he couldn't go outside and play, but he could stay inside and draw. He loved drawing and art became his outlet and passion. His love for art continued to grow over the years, but after college, he became busy and didn't take the time to draw or paint. When we moved to Quincy, I enrolled him in an art class, and he found his passion again. I then enrolled my son, Ricky, in an art class, and he fell in love just as Paul did at his age. The classes and events the Art Center offers have increased my family's love of art, enriched our lives, and provide the whole family with a creative outlet. My family's story is just one of the many who have been transformed by the Quincy Art Center. Since 1923, the Art Center has changed thousands of lives with the help of talented staff members, instructors, and volunteers who truly care about their community.
-Dr. Christine Tracy