The 88th Annual Beaux Arts Ball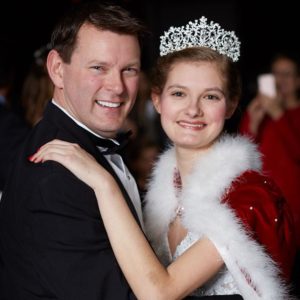 2018 Beaux Arts Ball
Skylar Rose Heinze, the daughter of Brian & Beth Heinze, won the crown after a year of work to support the Quincy Art Center.
Special Maids First special maid was Hailey Elizabeth Young, daughter of Bryan & Sarah Young. Second special maid was Sofia Blanca Fernandez, daughter of Carlos Fernandez & Sarah Michaels-Fernandez. Third special maid was Emma Catherine Staff, daughter of John & Catherine Staff, and fourth special maid was Anna Catherine Gabel, daughter of Keith & Sue Gabel. Congratulations!
Anika Eileen Jackson, daughter of Adam & Mindy Jackson, won the Beaux Arts Ball Young Woman of Achievement Award. The award, a symbol of the importance of community service, is given to honor the founding women of the Quincy Art Center and is given annually to the participant who has compiled the most hours of volunteer work at the Art Center.
Thank you to all the 2018 Queen candidates: Alpha Cepeda, Sofia Fernandez, Payden Frese, Anna Gabel, Abby Haugh, Maacah Heberlein, Skylar Heinze, Anika Jackson, Hattie Kurk, Samantha Lynch, Honor Morgan, Emma Staff, Abigail Stratman, Chloe Wedding, and Haley Young.
2018 Major Sponsors: Noxin Trucking, Refreshment Services Pepsi, Merril Lynch, Pierce, Fenner & Smith Inc., Sturhahn Jewelers, Quincy Recycle, the Lindsay Family, Gardner Denver, Kohl Wholesale, Quincy Medical Group, and KSG Roofing.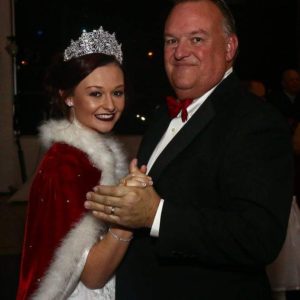 2017 Beaux Arts Ball
Brenna Phillips daughter of Scott & Cindy Phillips, celebrates with her father after the coronation.
2016 Beaux Arts Ball
Erica Elyse Ernst daughter of John and Debbie Ernst, celebrates with her father after the coronation.
2015 Beaux Arts Ball
Congratulations to Audrey Roman, daughter of Robert and Sarah Roman, for being named the 2015 Beaux Arts Ball Queen!
2014 Beaux Arts Ball
Emily McCleery and father William  McCleery celebrate after the coronation.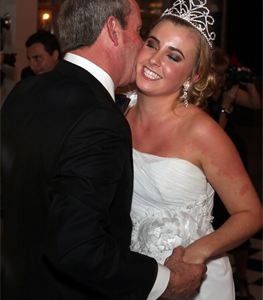 2013 Beaux Arts Ball
Anna Mcnay and her father Richard continue the tradition in the 83rd annual Beaux Arts Ball!
2012 Beaux Arts Ball
Alyson Tappe, 2012 Queen and daughter of  Ted & Raina Tappe, celebrates with her father after the coronation.
2016 Young Women of Achievement Award Winner
"My time volunteering at the Quincy Art Center has been nothing short of wonderful. I have loved getting to know all of the excellent staff there. They are such a joy to work with. I've also loved the vast amount opportunities I've had in the past 3 years. I've gotten the chance to work with so many kids and help them grow a love of art. I've been able to help start new projects such as a historical record of all the Art Center's events. It has been such a pleasure to spend my time at the Art Center. I can't wait to continue my volunteer work there and to continue to make positive changes in our arts community." -Anna Signe Mugerditchian
Young Women of Achievement Award
Participation is open to all young women entering 
10th, 11th, and 12th grades!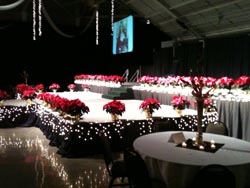 Table Reservations
Due to the limited seating capacity and increased volume of patrons at the Beaux Arts Ball, the Quincy Art Center will offer reserved tables of eight at a cost of $100 per table. Reserved tables include a food tray. Open seating is available but tables must be reserved. Reserved tables do not include admission to the ball. Table reservations count towards Queen candidates overall fundraising totals. Please contact as Queen candidate to reserve a table!