Lana Reed, $64 | member price $59
March 4 - 25, 2019 | Mondays 6 - 8pm
Jump start your own creative process and discover your passion. Explore various 3-dimensional mediums, such as, clay, found objects, and more to create ceramic and sculptural works of art.
Zac Meyer, $96 | member price $91 
$30 class fee to instructor
March 6 - April 10, 2019 | Wednesdays 6 - 8pm
Learn how to take collections and turn them into functional or conversational pieces of art. Use photos, postcards, personal collections, and interesting finds to make sculptural art designed by you.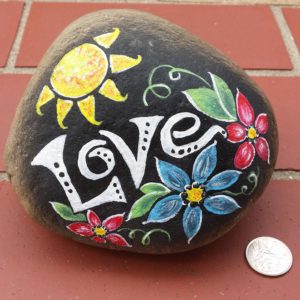 Garden Art
$20 per session | member price $15 per session 
April 4, 11, 18, & 25 | Thursdays 6 - 8 pm
Elizabeth Rankin
Learn how to make flowers out of paper, felt, and other materials to create timeless bouquets.
Kayla Obert
Create a statement piece for your garden or walkway with hand painted rock.
Staff
Learn how to make ceramic pots for your plants. These little cuties are perfect for succulents!
Vicki Sandercock
Design and create little additions for you pots and garden plots, from pot hangers to plant tags.
Vicki Sandercock, $90 | member price $85 
July 11- August 01, 2019 | Thursdays 6 - 8pm
Come learn some easy and successful techniques for creating cool jewelry pieces using polymer clay, resin, and ceramic clay! Bonus: learn how to create and use a mold to create a multitude of original pieces.
No outside alcoholic beverages are permitted at the Art Center.