Steve Ryan, $64 | member price $59
September 5 - 26 | Wednesdays 6 - 8pm
Learn more about basic glaze chemistry for pottery. Mix glazes, test methods, & learn safety procedures. No experience necessary!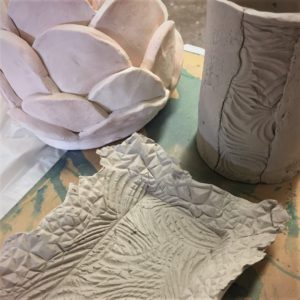 Steve Ryan, $96 | member price $91
$15 per bag of clay
November 6 - December 11, 2018 | Tuesdays 6 -8pm
Advanced students will use knowledge and techniques to further explore their creativity. Must have taken Roll it Out or have knowledge of basic slab building.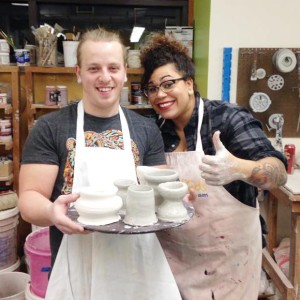 Down & Dirty Parties
$30  | $25 per person
Bring your friends and prepare to get messy while you learn the basics of the potter's wheel! You will make your own pots and choose your glaze! A minimum of 6 participants. All materials included. Beverages and light snacks are provided, but feel free to bring your own too!
Approximately 2 hours long. 
Call 223-5900 to schedule your party!