Weddings at the Quincy Art Center
The Quincy Art Center has recently opened up it's historic facilities for wedding ceremonies, receptions and bridal showers. Featuring art work from nationally recognized artists, the art center's unique ambiance and attentive staff will help you create the perfect setting for the masterpiece of your dreams!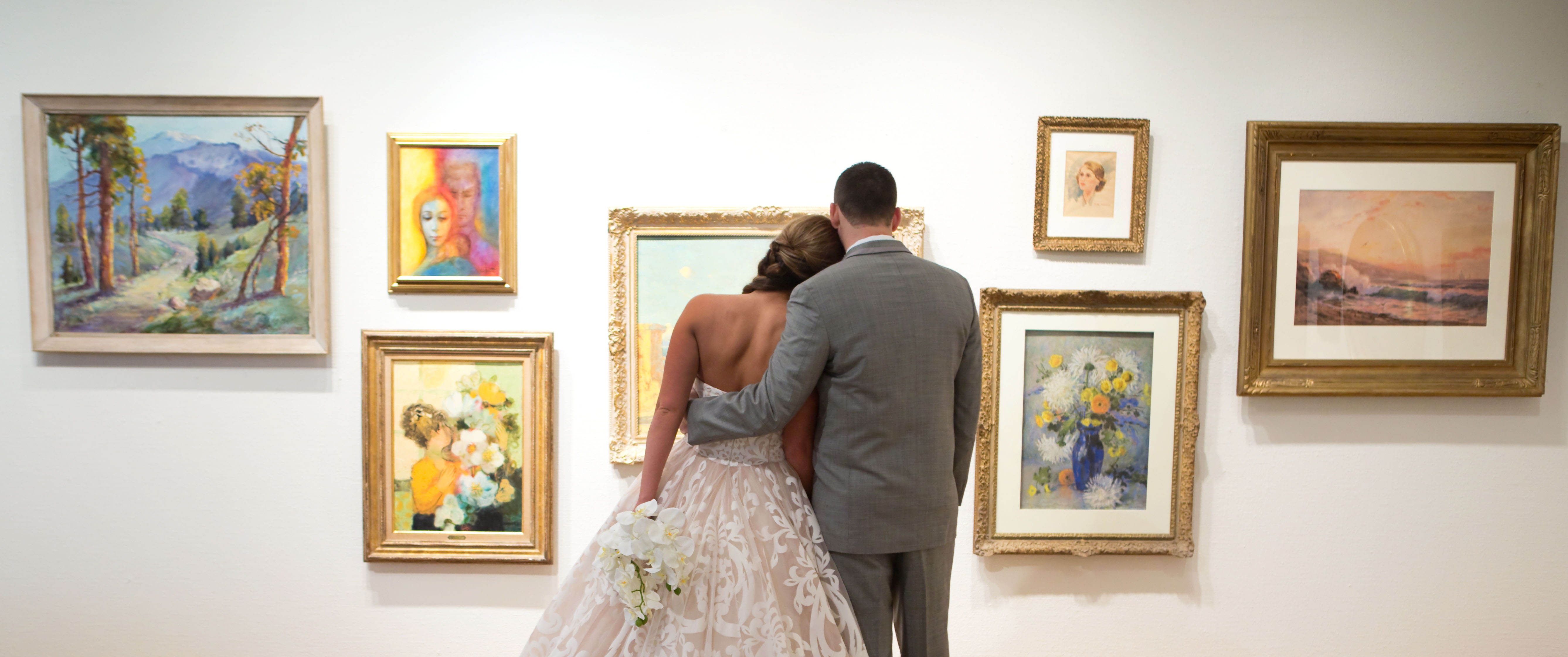 Elizabeth M. Sinnock Gallery
180 guest for a cocktail hour
*The piano located in the Sinnock Gallery can be rented per event. It can be positioned anywhere within the Sinnock Gallery.
Katherine Gardner Stevenson Gallery
300 guest for a cocktail hour
115 table seating
200 chairs
Please visit our "Art Parties" tab to see what options are available for your special event.
For more information contact, Lana Reed at lrabe@quincyartcenter.org or at 217.223.5900