2017 Mary S. Oakley and Lee Lindsay Artists Showcase
November 17, 2017 - January 11, 2018
The Mary S. Oakley & Lee Lindsay Artists Showcase is open to artists 18 years of age and older living within a 50-mile radius of Quincy. Artists belonging to the Quincy Artist Guild and the Great River Watercolor Society living outside that region are also eligible to enter. Artists may enter work in any medium. 
All works must have been completed within the last three years (nothing before November 2014) and must not have been previously exhibited at the Art Center or our satellite exhibit spaces: Art Bar, located at the Hy-Vee Market Cafe & Bar on Broadway or at the Quincy Medical Group Gastroenterology Center at 1118 Hampshire St. Quincy Art Center Director and President and their family members are ineligible to enter. 
Juror Melissa Whitwam M.F.A., Executive Director & Exhibitions Manager of Foundry Art Centre in St. Charles, MO.
2017 MSOLL Prospectus & Entry Forms
Entrance Requirements
Each artist may submit up to three works. There is a $15 entry per artwork. Members receive a $5 discount per artwork. Only works hand-delivered to the Art Center by November 7 at 4 p.m. will be eligible for judging. Works must fit through a standard double doorway. Maximum dimensions are 6' for width, height, and depth.
Due to the wide variety of visitors at the Art Center, all entries must be appropriate for viewing by all ages. QAC reserves the right to refuse any work that may be considered potentially offensive. 
Hand Delivery and Pick-Up
Hand Delivery
Sunday, Nov. 5 | Noon - 4 p.m.
Monday & Tuesday, Nov. 6 & 7 | 9 a.m. - 4 p.m.
---
Pick-up of non-accepted works
Thursday, Nov. 9 | 1 - 4 p.m.
Friday & Saturday, Nov. 10 & 11 | 9 a.m. - 4 p.m.
---
Pick-up of accepted works
Thursday, Jan. 11 | 4 - 5:30 p.m.
Friday, Jan. 12 | 9 a.m. - 5:30 p.m.
Saturday, Jan 13 | 9- a.m. - 4 p.m.
Presentation
All wall-hung work must be framed and/or equipped with hanging devices. All other work must be ready to install. When matting, white or off-white mat board is recommended unless the mat is considered part of the piece. The Art Center reserves the right to install accepted works in any manner deemed necessary for exhibition or security reasons.
Juror
Each year a different person from outside the region with expertise in the visual arts is selected to choose the work for the exhibit and award the prizes. The staff and board of the Art Center are never involved in this selection process.
Awards
$1200 Best of Show
$600 Second Place
$300 Third Place
$100 Merit Award (4)
$50 Honorable Mention (4)
Insurance
The Quincy Art Center will provide insurance on all works while they are at the Art Center. Artists are encouraged to secure their own insurance during delivery to and from the Art Center.
Indicate the insurance value on all entered works, including those which are not for sale.
Sales
Sales to the public will be encouraged. The Quincy Art Center will retain a 30% commission. Sales prices must reflect this commission. Sales price and insurance value must be the same.
New! Artist Listings
Artists that are members of the Quincy Art Center have the option to be listed on our website. These listings will be public and used by the Art Center to connect artists with patrons. Please fill out the attached sheet if you would like to be listed.
2016 Award Winners
Best of Show-$1,200 to Jennifer Bock-Nelson of Quincy, IL for Return, oil
Second Place-$400 to Steve Ryan of Quincy, IL for Brothers Keeper, stoneware
Third Place-$300 to Ann Miller Titus of Quincy, IL for Her Seams Were Always Straight, fiber
Merit Award-$100 to Jeffery Bruce of Quincy, IL for It Happened Slowly, mixed media
Merit Award-$100 to Kevin Warning of Quincy, IL for Aurora Borealis Caves, acrylic
Merit Award-$100 to Bruce Morton of Bowen, IL for Forgottonia- The Audience #495, photography        
Merit Award-$100 to John Nelson of Quincy, IL for Sleep, acrylic
Honorable Mention -$50 Carol Burns of Palmyra, MO for Hidden Habitat, handmade paper
Honorable Mention -$50 to Jessica Martin of Canton, MO for You Ruin Me, photography
Honorable Mention -$50 to K. Nadine Mitchell of Quincy, IL for Summer Table, oil
Honorable Mention -$50 to Joe Conover of Quincy, IL for Feeling Square, encaustic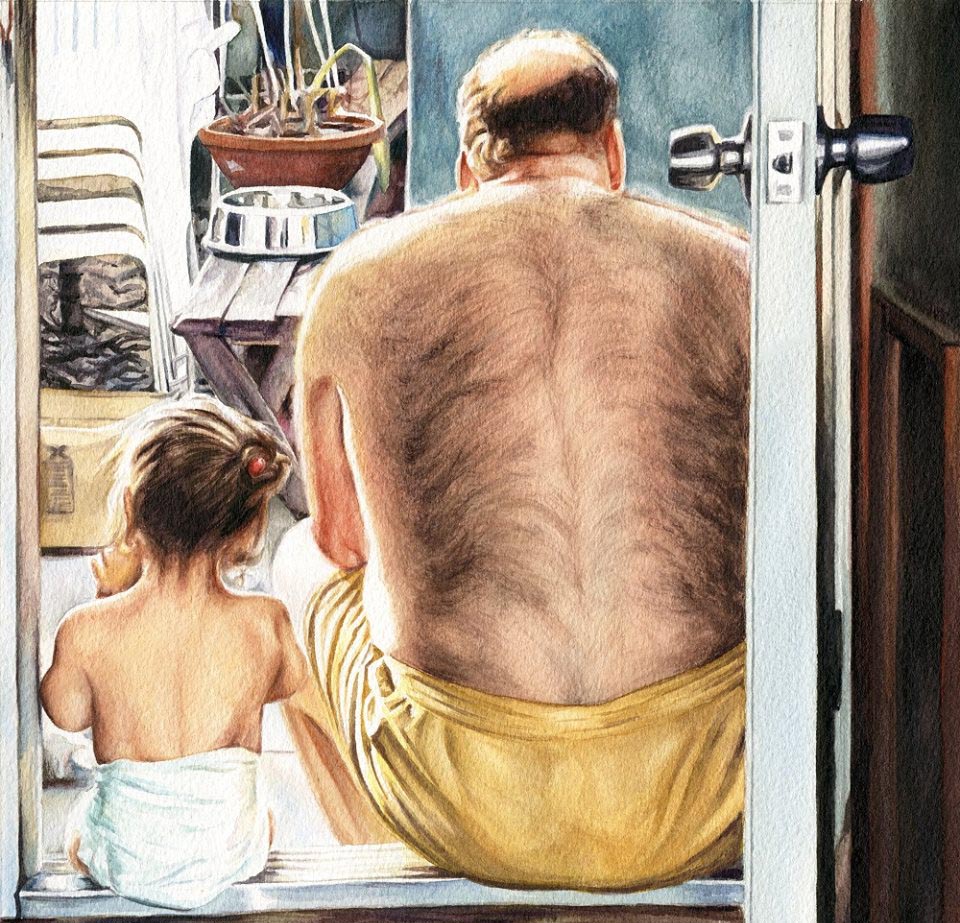 2015 Best of Show
Kelly Eddington
Monroe City, MO
Back Stoop, watercolor