Monthly Paint Your Own Pottery
Held on the 2nd Saturday of Every Month
10 a.m. - 1 p.m.
For all ages. Purchase individual molded and handmade pots, paint them and we will fire them! Prices range $5 - $30 per piece.  A wide variety of colors available.  No reservations required! First come first serve.  We change up the forms of pottery every couple months so we always have a new product. 
Groups of 7 or more are encouraged to schedule a private Paint Your Own Pottery Party.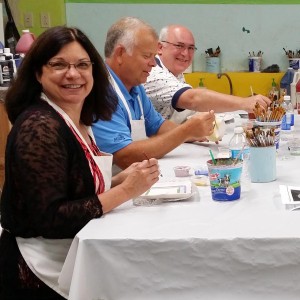 Private Paint Your Own Pottery Parties
For all ages!
Purchase individual molded & handmade pots, and paint them! Pottery is ready to pick up a week later. Prices start at $5 for the pottery plus a group rate of $30 for the first hour and $20 for any additional hour. A minimum of 7 participants.
Call Steven at 223-5900 to schedule your party now!