Meditation Mondays: Moving into Stillness
Mondays, Feb. 6, 12, 19, 26  |  12:15 – 12:45 pm
This February, the Art Center's focus is on loving our members and community! Monday Meditation sessions are to show our appreciation and spread peace. Mediation sessions will be facilitated by David Rommel.
David Rommel is a retired dentist who practices Introspective and Quantum healing hypnosis. David has taught meditation classes informally over the years and practices meditation and yoga daily. Rommel's vision is to bring his knowledge and experience to help others find peace, compassion and joy through meditation. More about Rommel can be found at davidrommel.com. 
Meditation sessions are open to the public and free of charge. There is a $5 suggested donation for those who are not members of the Art Center. Membership supports the Art Center's art education programs, exhibitions, and community events year-round. Become a member today! 
Mindfulness Meditation
Led by Jan Barret of Red Bud Yoga
Meditation has been used for centuries to quiet the mind, open the heart, calm the nervous system, and increase focus. Whether you're a beginner or a skilled meditator seeking the company of others, join us for this hour session deigned to help you wipe away the stress of the work week.
The sessions will be inspired by our current exhibit and will include a brief opening talk, followed by mediation. Chairs will be provided.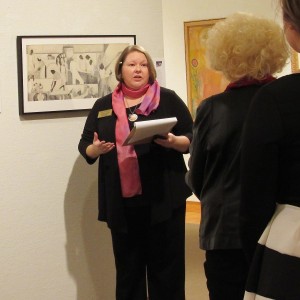 Coffee with the Curator
Get the inside scoop (and grab a cup of joe!) during this lively conversation with Jennifer Teter, Quincy Art Center Executive Director & Curator, about the latest feature exhibition.
Mondays | 9:00 a.m.
Monday, January 29 | 44th Annual High School Art Competition & Martin Brief
Monday, March 19 | Robert Lee Mejer: 50 Years 0f Retrospective - Inscapes & Students & Instructors of the Art Center
Admission: Suggested $5 donation includes coffee and breakfast snacks. Free for Quincy Art Center Members. Become a member today!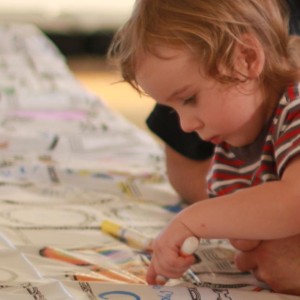 Family Day at the Quincy Art Center
Second Saturday of Every Month | 10 a.m. - 1 p.m.
Make memories with your family while exploring the exhibits & creating a gallery activity for all ages. Different themes each month. Enjoy a different fun theme every month that coordinates with our current exhibits. Paint Your Own Pottery will be available in our studio for a small fee. Pre-registration is encouraged. 
Admission: $5 per family for non-members. 
Free for Quincy Art Center Members. Become a member today!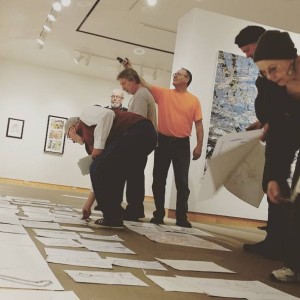 Artist Support Group
Thursday, December 14 | 6pm
A casual discussion about all things art. Participants are asked to bring a tip, trick, current project or question to discuss. No RSVP required.
Admission: $5 suggested donation for non-members. Free for Quincy Art Center Members. Become a member today!