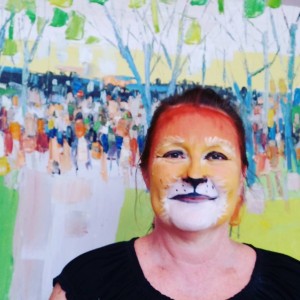 4-8th Grade Summer Art Camp ( Meets Monday -Thursday)
Crazy Clay Creations
Elizabeth Rankin, $90 | $85
July 3-7 | 1-4pm
Build it! Throw it! Learn beginning handbuilding and wheel throwing techniques.
Abstract Expressionism
Vicki Sandercock, $60 | $55
July 24-27 | 9-11am
Want to throw paint around? Create artworks in the manner of Jackson Pollock and learn about the most important abstract expressionists!
Intro to Theatre Design
Vicki Sandercock & Kelsey Celek, $90 | $85
July 17-20 | 1-4pm
The worlds of theater and art collide! Create amazing scenery, costumes and props like the ones you see on stage! In collaboration with Quincy Community Theatre. Class meets Tuesday & Wednesday at the Art Center and Monday & Thursday at the Theatre.
4-8th Fall Classes
Crazy Clay Creations
Steven Stoll, $60 | $55
Aug 14-Sept 18
Mondays 4-5:30pm
Get clay crazy! Learn how to make hand built sculptures and throw on the potter's wheel!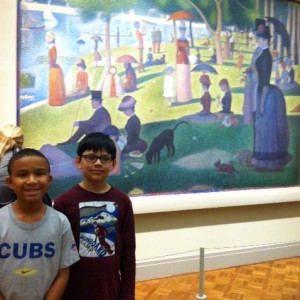 4 - 8th Grade Art Club
Steven Stoll, $40 | $35
Thursdays 4-5:30pm
Sept 14 - Dec 2
During each semester Art Club members will…
explore multiple forms of visual art as a group
tour and discuss each new exhibit at the Art Center
visit a local art gallery
participate in one community service art project
Bus transportation is available for Baldwin students.
4-H Art Club
4-H Art Club meets every 3rd Sunday of every month from 3-5pm in the Quincy Art Center Studio.
Students will discover a new art medium every month with a monthly cost of $8 per student per meeting to cover material costs.
Students do not have to be 4-H members to attend, but if a child wishes to be a part of 4-H a $20 one time membership fee is due to the Adams County University of Illinois Extension Office. Any additional questions? Contact Steven Stoll (217)223-5900.